ECOUTE
Classique
ECOUTE D'EXTRAITS
Liste des extraits musicaux du site OPUS 100 (d'Albicastro à Zelenka)

Frédéric CHOPIN (1810-1849)
De CAPIROLA à MENDELSONN(1474 à 1847)
De SHUMANN à BERNSTEIN (1810 à 1990)
divers
Les sons des saxes en bambou et d'autres instruments
Jazz
ECOUTE DE DISQUES

Gary BURTON discography
Oscar PETERSON discography
Maria SCHNEIDER discography
ECOUTE D'EXTRAITS
http://www.jazz-on-line.com (Free : Choose and listen to the "old jazz "artists with RealOne)
Bill EVANS (piano)
-B minor waltz

Chet BAKER (voice)
Benny CARTER
Ronnie CUBER
Roy HARGROVE
Roland KIRK
Denis LELOUP & Zool FLEISHER
Wes MONTGOMERY
Fats NAVARRO
Greg OSBY
Charlie PARKER AUDIO Tunes
The sound of Albert AYLER
The sound of Sonny STITT
Lester YOUNG

Some tunes fromTimeless records

Trumpet stuff
(Audio extracts, vidéos clips, pictures, links, and of some of the best trumpet players ever known)
Great Jam Sessions at Jazz At The Philharmonic
1998: Jazz Masters plays Charlie Parker
Alto masters Jackie McLean, Charles McPherson, Phil Woods, James Moody,
Wess "Warmdaddy" Anderson. Wynton Marsalis, John Faddis and more plays Bird's Legacy

2000. At the Lincoln Jazz Center. Battle of the Trombones
Al Grey, Slide Hampton, Wycliffe Gordon, Ronald Westray.

2000. At The Lincoln Jazz Center. Battle of the Saxes
Legends Johnny Griffin,Von Freeman, Teddy Edwards and Joe Lovano.
2000: At The Lincoln Jazz Center. Art Farmer
Art Farmer, Benny Golson, Jim Hall, Slide Hampton, Gerry Mulligan, Ron Carter.

Norman GRANZ' Jazz At The Philharmonic
ECOUTE D'INTERVIEWS
Jazz Profiles from NPR (selected audio clips of show interviews by greats musicians)
ECOUTE DE SOLOS

Ballade
Charlie PARKER (532 ko)
RADIOS
JazzPlayerRadio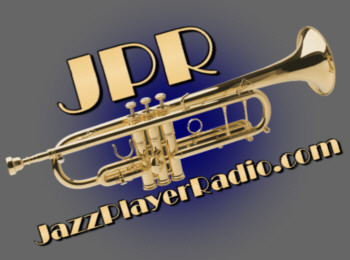 AUDIO REAL BOOK VERSIONS
Blue bossa (played by kenny BURELL)
I can't get started (played by Benny CARTER)

MEME THEME /MEME ARTISTE
Blue train
John COLTRANE (576 ko)
John COLTRANE ( alternate/532 ko)
Body and soul
Louis ARMSTRONG (1930)
Louis ARMSTRONG (1957)
Coleman HAWKINS (1939)
Coleman HAWKINS (1944)
John COLTRANE (1960)
John COLTRANE -alternate-(1960)

Give him the ooh-la-la
BLOSSOM DEARIE ( false) (848 ko)
BLOSSOM DEARIE (752 Mo)
MEME THEME/ ARTISTES DIFFERENTS
Body and soul
(Green, Heyman, Sour, Eyton)

Jack HYLTON(1930)
Hot Club de FRANCE (1937)
Art TATUM (1945)
Illinois JACQUET ( JATP /1949)
Bud POWELL(1950)
Lionel HAMPTON (1956)
John COLTRANE (1960)/(948ko), (relevé du thème)
Benny CARTER (1961)
Stan KENTON (1962)
Thelonious MONK (1962)
Sarah VAUGHAN(1978)
Dianne REEVES (1997)
En savoir plus sur BODY and SOUL:
Un standard
Les paroles
Conférence sur Body and soul par Philippe MICHEL
Autres versions
Body and soul ( Midi file versions)
Version Stan GETZ (4'59/ram)
Version Joe HENDERSON (7'19/ram)
But not for me ( george GERSHWIN)

Version Chet BAKER (440ko)
Version Ella FITZGERALD (364ko)
Version Linda RONSTADT (472ko)
Version Franck SINATRA (432ko)
Version Dinah WASHINGTON (348ko)
En savoir plus sur BUT NOT FOR ME
Les paroles et petite historique..
Invitation( bronislau KAPER)

Version John COLTRANE (552 ko)
Version Quincy JONES (604 Mo)
I cant' get started
I can't get started (played by Benny CARTER)(1946)
I can't get started (played by Buck CLAYTON) (1949)
Star eyes ( RAY,de PAUL)

Version Dexter GORDON (776ko)
Version Art PEPPER (600 ko), relevé du solo (par Charles SCHNEIDER)
Version Charlie PARKER (1,1 Mo), relevé du solo (par Curtis SWIFT)
STYLES
Free JAZZ

Albert AYLER
Ornette COLEMAN

Thelonious MONK
Ba-lue Bolivar ba-lues-are TM version)
Mystérioso (Bobby Watson version)
Well you need'nt (TM version)
DIVERS JAZZ

Une DISCOTHEQUE de JAZZ?
20 compacts pour s'initier au jazz en douceur
35 compacts de base, tous styles confondus
10 compacts de jazz visionnaire
10 compacts essentiels de jazz européen
15 compacts essentiels de blues
MUSIQUES du MONDE
From India (vidéos, Mp3, photos..)
From MADAGASCAR

Rock
MEME THEME / ARTISTES DIFFERENTS
(I can't get no) SATISFACTION (R&B, rock, new wave, pop..)